It's been a year since one of the families in ABKASA Mandalagan, Bacolod City tragically lost their eleven year old daughter through drowning.
Her name is Devia.
She and her friends just finished picking up firewood and were on their way home, although didn't have the practical knowledge on how to swim, they decided to play in the river. Unfortunately, Devia got into difficulties and she, nor her friends, were  able to save her.
In the Philippines, drowning is the second leading cause of death among Filipino children aged 14 years and under, and the fourth leading cause of death from injury in the Philippines according to a United Nations Children's Fund (UNICEF) survey.
 "About eight persons die every day due to drowning and that more were reported to be victims of near drowning (10 cases per day), " a Philippine report presented at the World Conference on Drowning Prevention (WCDP) 2011 said.
Children were found to be more at risk of drowning.
Thus, A Home for Devia and Matab-ang Livelihood Project Association Inc.(MALIPAI) came up with a joint project that hopes to prevent cases of drowning, in the hope that there will be no more families who will lose a child from drowning.
This is where the birth of free Water Safety Training came into being. Catering for hundreds of kids from Brgy. Mandalagan. With the vision to stop the increase of drowning incidents in the baranggay.
The training covers a basic swimming course, water safety and basic rescue.
It first kicked off last August 2015 wherein 104 kids, aging from 7 years to 15 years old were able to learn how to build their confidence in water and then eventually learnt the basics of swimming.
After the success of the first training, the organizers thought that it would nice if they could train a certain number of teenagers that could be trainers in the future. In August this year, 10 teenagers underwent an 11 days intensive training on swimming, water safety and rescue. They were trained by Coach Chase who is a professional lifeguard and was trained by Philippine Life Saving.
The trainees were able to learn the 4 swimming standard strokes, water treading, staying afloat with no floatation device for 5 minutes, side stroke/side swim rescue tow exercises, simulation of towing a victim using the side stroke/side swim with the use of an improvised floatation device, specifically using clothing, safe river crossing simulation using rope, swim medley while towing a patient, holding breath technique and a lot more of water safety & rescue.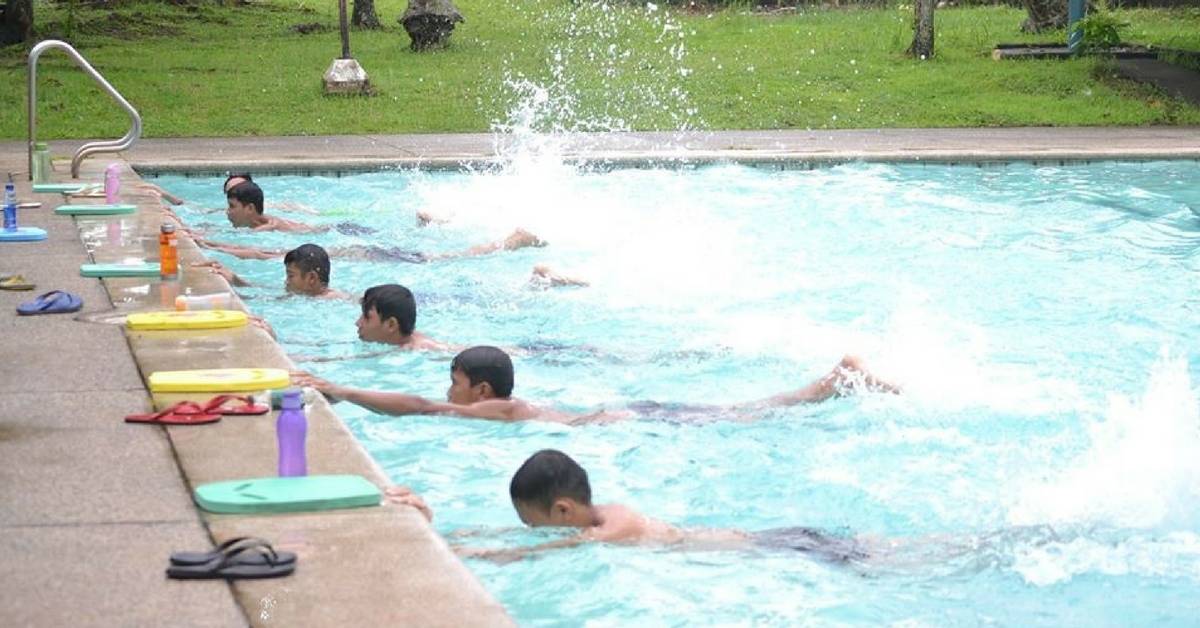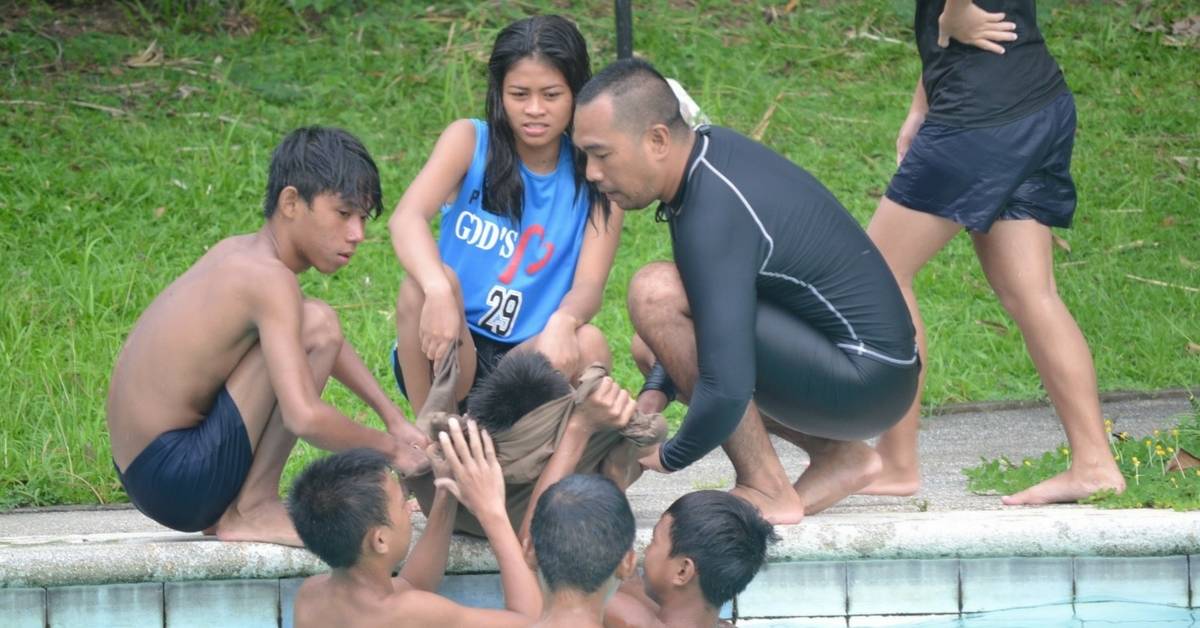 As the training for trainers finished successfully, training for hundreds of kids blossomed again.
In December this year, another batch of kids from Mandalagan once again benefited from the training. For two Saturdays, under the leadership of Coach Dave, together with 10 teenagers who were trained last August 2016, participants were able to learn how to build their water confidence, the basics of swimming and an introduction to water rescue.
"This training is such a big help because, I can't afford to pay for my child's swimming lesson. And because now that my child knows how to swim, I have developed my confidence that my child will be safe from any water-related incidents. I am really grateful to A Home for Devia and Matab-ang Livelihood Project Association Inc. for putting together this project", said the mother of one of the participants.
It only takes A$15 per child to provide hundreds of kids with the knowledge & practical experience of swimming and water safety  to provide security  for a child's life and prevent the possible cases of death due to drowning.